Main Content




Welcome to
Uptown
Realty
Consistently regarded for superior customer service, and continually ranked as a top performing office in Real Estate Sales and Listings, we are Your Trusted Real Estate Advisor. Step into our office and step up to a higher level of customer satisfaction. Whether you want to list your home for sale or are searching to buy a home we are dedicated to exceeding all expectations through outstanding market knowledge, advanced technology and attention to detail in every phase of your transaction. Being located in Port Angeles, Washington situates us in the prime location to help with your real estate needs throughout the entire North Olympic Peninsula. Call us today and we'll show you how exciting and seamless your next real estate experience can be!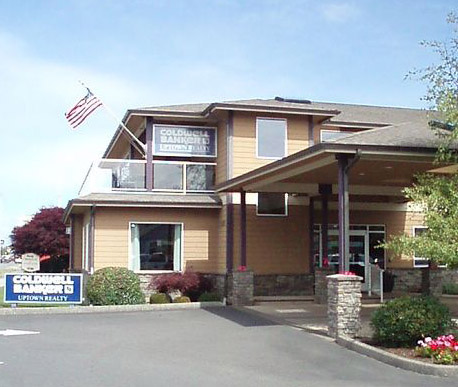 Working with the professionals from this company was a real blessing for us. We had excellent interactions with realtors Amy and Brent Powell. They were personable, knowledgeable, and very responsive to our questions, working hard to help us find exactly what we were looking for. I would highly recommend them.
Karen S.
Our experience with Dick Pilling of Coldwell Banker Uptown Realty was the Best! He was completely prepared with a list of properties so that we were able to select and purchase one on our only day in Port Angeles. He followed through on everything. As a retired real estate broker
Bill M.
Dave Ramey is great to work with. He is a straight shooter and our home was sold the day it was listed! We couldn't be happier!!!
Terry D.
Kathy Brown has worked with us twice so far, we have referred her to two people who are also very happy with the care she takes, how she listens and works hard on our behalf. When we are ready for our next move, we'll be calling.
Joan H.
Very responsive and professional. With their help we found the perfect property. Thank You Uptown Realty!
Harry C.
I worked with Becky and there was no rush at all. She let me go my own pace, not her pace which I thought was pretty good. She was very attentive as well.
Katie R.
I am glad Amy Powell showed me the listing that became my house.
Michael B.
Becky and the staff at Uptown Realty are good to work with and don't mind going the extra mile for you to get you in your dream home.
Tom G.
Dave with Uptown is a great guy. He's honest and you don't get any nonsense with him, he just tells you exactly how it is which I really appreciate in a realtor.
Darlene H.
Very wonderful professional service!!!
John S.